The Catalina Organ Festival committee announces the 

2023 – 2024 guest artists.
A decade of exceptional organists have been hosted at Catalina UMC sanctuary bringing outstanding music to Southern Arizona.   The 2023-2024 festival will debut French Organist Johann Vexo on Friday, October 20 to initiate the 10th season on the Ralph & Shirley Morgan Memorial Organ. 

Friday, January 19th, 2024 – Ken Cowan
Friday, March 22nd, 2024 – Nathan Laube
Friday, November 15th, 2024 – Chelsea Chen
In From the Heat Summer Series 2024
Saturday, June 29th, 2024 – Emma Whitten

Saturday, July 27th, 2024 – Ilona Kubiaczyk-Adler

History of the Catalina Organ Fest
ival
This music ministry of Catalina UMC was established with the dedication of the new organ in 2014.
Each year  outstanding organists from around the U. S., Canada and the world come to Tucson.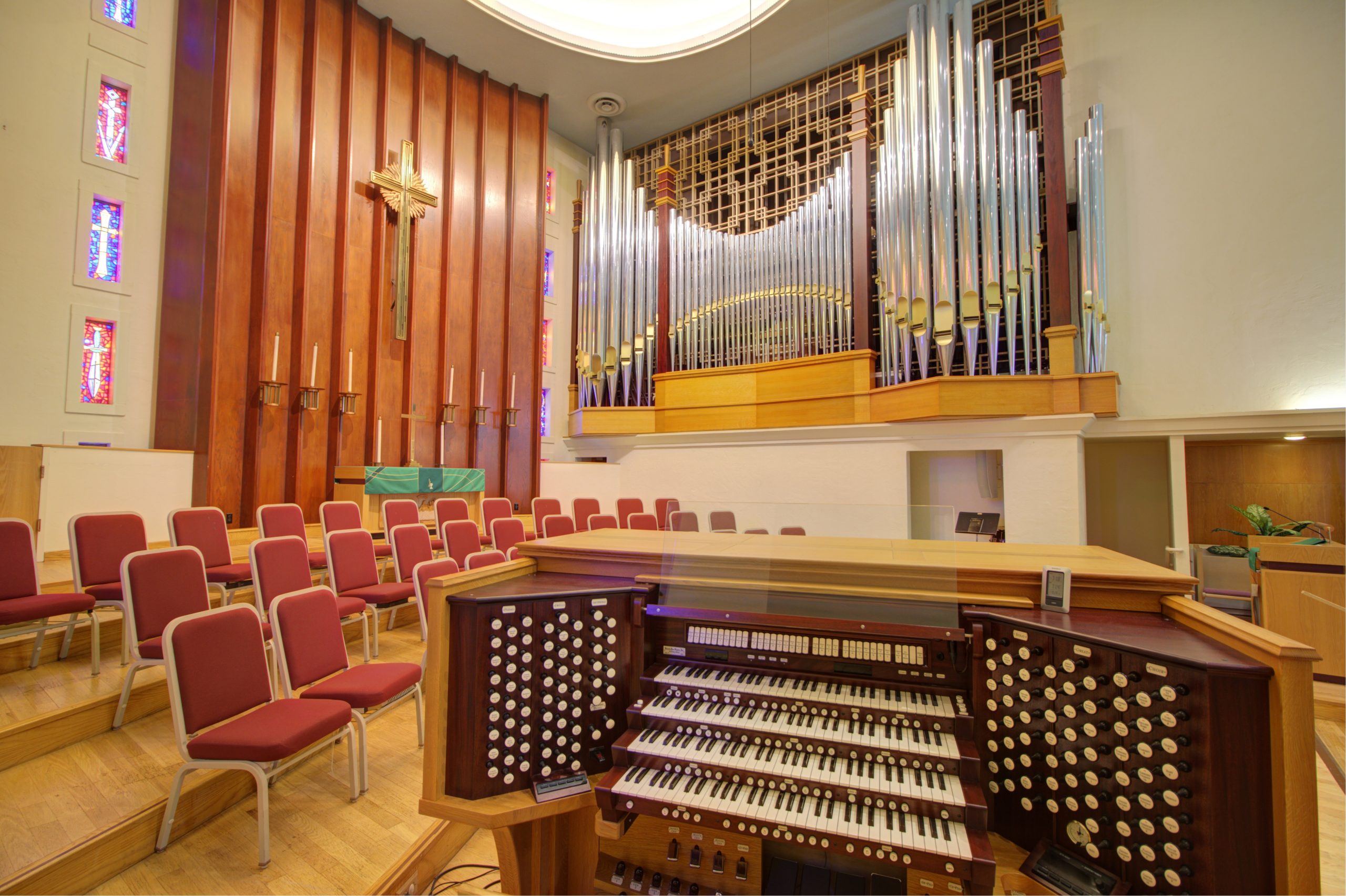 I
nternationally Renowned Musicians
The Catalina Organ Festival has recently hosted international performing artists Lynne Davis (France & US), Aaron Tan (Canada), Hector Olivera (Argentina & US) in 2022-2023.   Prior year artists include: Isabelle Demers(Canada), David Briggs (UK), Olivier Latry (France), Shin-Young Lee (France) and Renée Anne Louprette. Other luminaries of the organ community to grace the chancel at Catalina include: Kimberly Marshall, Douglas Cleveland, Katelyn Emerson, Crista Miller, David Enlow, John Schwandt, Raúl Prieto Ramírez, Christopher Houlihan, Peter Krasinski, Colin Lynch, Jan Kraybill and Dorothy Papadakos.
In addition to the major winter concert venues,  the summer 'In from the Heat' luncheons and recitals have featured regional artists.  They have included: Ilona Kubiaczyk-Adler, Janet Tolman, Larry Kuipers, Dennis Grannan, Maxine Thévenot, Edmund Connally, Ji Sun Lee, Michael Lich, Joseph Ripka, Jeffrey Campbell, Woosug Kang , Douglas Leightenheimer, David Horr, Emma Whitten, Gordon Stevenson, Margaret Martin Kvamme, Paul Lee, Pamela Decker, Jared Isaac Aragon with Samavaya and David Ramirez on flutes.
We would like to also thank the many 'angels' who have generously supported the festival over the past decade, the S. Arizona Chapter of American Guild of Organists (SAAGO) and Catalina United Methodist Church.  A special thank you to the Lodge on the Desert who help to host our guests to Tucson!